Introducing LeanBoard's latest Release: Jira Cloud 1.2.10-AC with new features – Advanced Agile Boards.
We're thrilled to announce the newest release of Leanboard. This update focuses on refining the user experience, offering new functionalities, and ironing out previous issues. These improvements promise to elevate your team's collaboration and project visualization experience.
Try it free: Advanced Agile Boards: Workflows Visualization for Jira And Advanced Whiteboards: Workflow Visualization for Confluence
Here's what you can look forward to in this update:
New Features in Leanboard Update
1. Export the board as a PNG or PDF file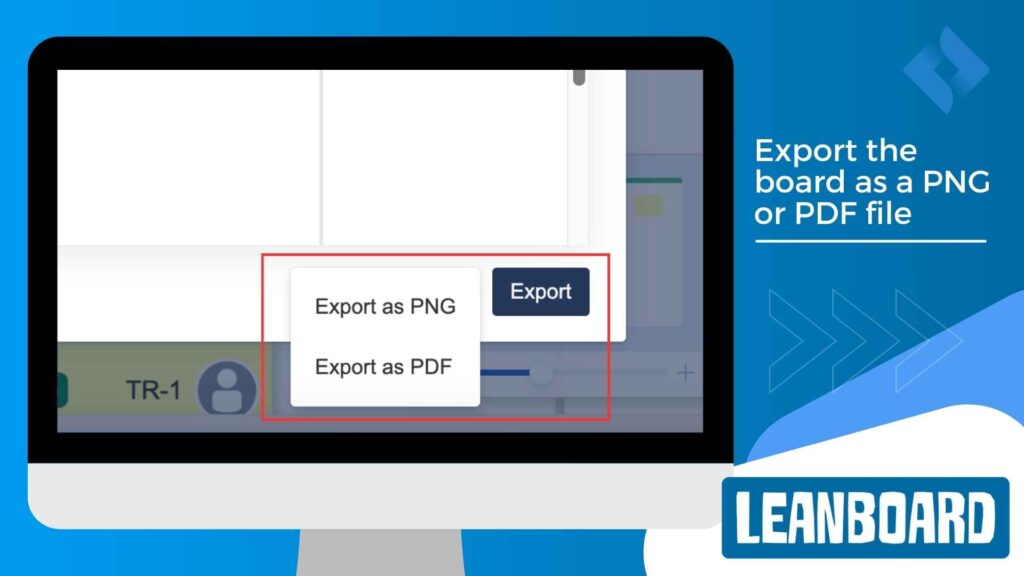 Now, you can export your boards as PNG or PDF files, making it easier to share and present your ideas and plans. This feature is perfect for sharing insights and progress with stakeholders who may not have direct access to the tool.
2. Customizable Dock Layout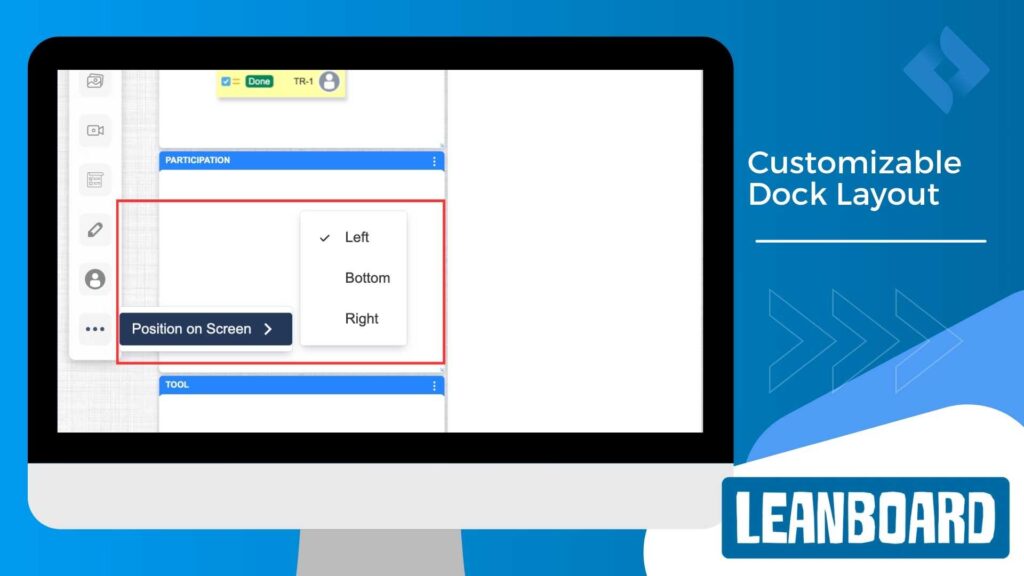 Understanding that workspace personalization can significantly impact productivity, we've introduced a customizable Dock. This allows users to tailor their workspace by positioning the Dock on the right or bottom, optimizing their workflow in the Virtual Whiteboard Environment.
3. Sticky Note Alignment Grid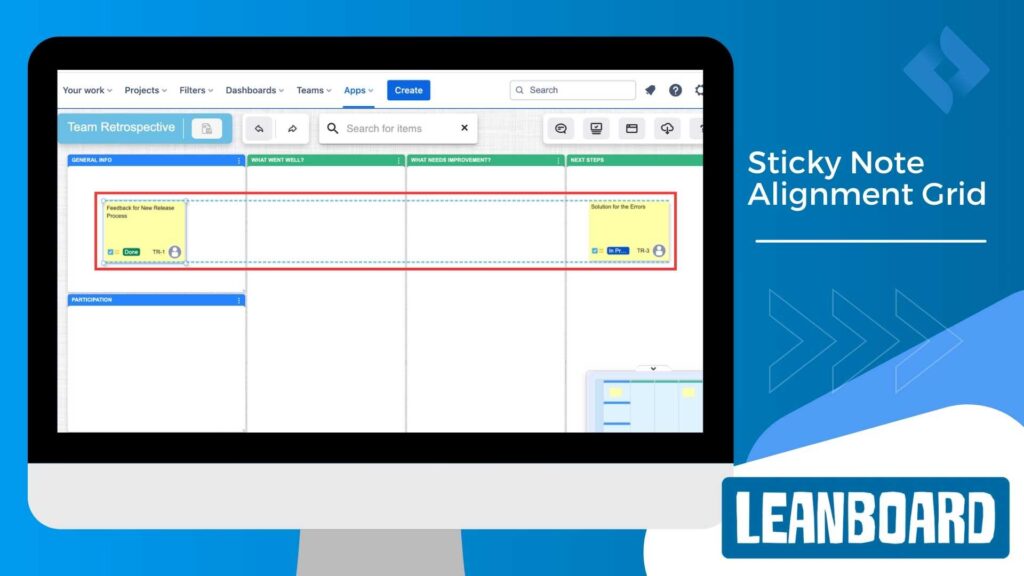 Precise alignment is key in visual project management. The new sticky note alignment grid ensures that every element on your board is perfectly organized, enhancing the clarity and aesthetics of your project boards.
Improvements
Improved display image and Mini-map Functionality: The mini-map offers a comprehensive and detailed overview of your entire board at a glance.
Enhanced User Experience and Bug Fixes
Comprehensive Bug Fixes: We've listened to your feedback and addressed several critical issues
Resolved the issue where the 'Add More Board' button was hidden when opening the chat menu.
Fixed bugs related to YouTube URL search, sharing boards with empty fields, and disappearing chat messages.
Improved navigation and scrolling functionalities.
Solved problems related to bio length affecting text and avatar visibility.
Enhanced the search feature for greater reliability and accuracy.
Corrected drag text selection issues on stickies and resolved various minor UI/UX concerns.
Release Note
Why LeanBoard is a perfect choice for your Team?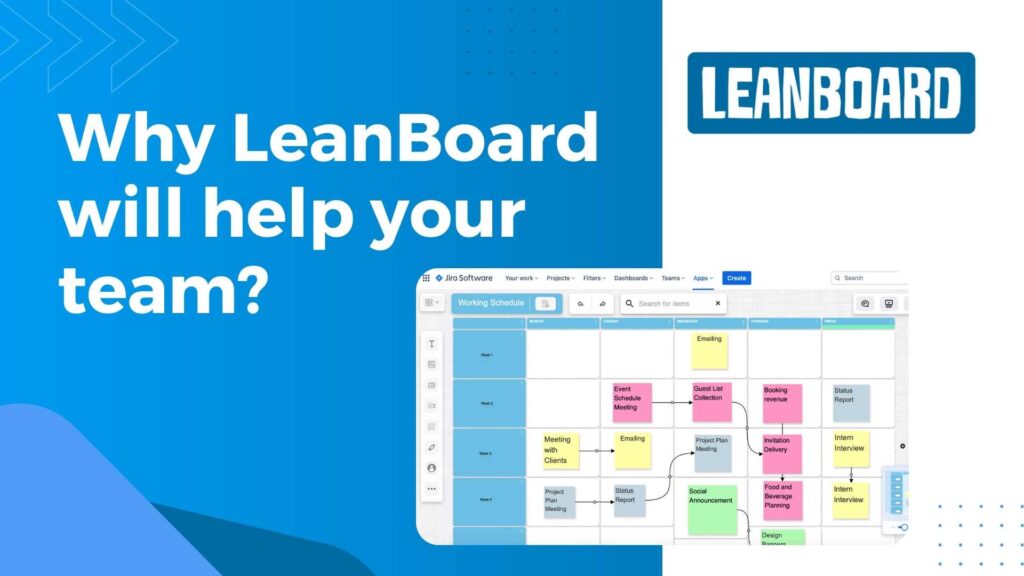 Tailored for Every Team's Needs
Whether you're a start-up, a large enterprise, or a remote team, the new features in Leanboard are designed to adapt to various project scopes and team sizes. Our goal is to provide a flexible, user-friendly platform that simplifies complex tasks and enhances team synergy.
Unleashing Creativity and Efficiency
With the new export options, customizable dock, and alignment tools, Leanboard is not just a project management tool; it's a canvas for your creativity and a catalyst for efficiency. These features encourage a more organized, visually appealing, and productive workflow, critical for agile teams.
Building a Robust Agile Ecosystem
Leanboard's latest update isn't just an improvement; it's a transformation towards creating a more robust, efficient, and user-centered agile ecosystem. By addressing user feedback and incorporating cutting-edge features, we're redefining what it means to collaborate and manage projects in a virtual environment.
Your Feedback Matters
Your experience and feedback are vital to us. As we continue to evolve, we encourage you to share your insights and how these updates have impacted your project management journey. Your input is the cornerstone of our continuous improvement.
See More: Revolutionize Product Creation with the LeanBoard App for Jira and Confluence
Advanced Agile Boards: Your Partner in Agile Project Management
This update reiterates our commitment to providing a top-tier Project Management Tool that caters to the dynamic needs of modern teams. Whether you're brainstorming, planning, or executing complex projects, Leanboard's new features are designed to streamline your process, foster better team collaboration, and elevate your project management experience.
Try it now: Advanced Agile Boards: Workflows Visualization for Jira